We strive to advance ocean technologies and bring ocean data capture to the next level.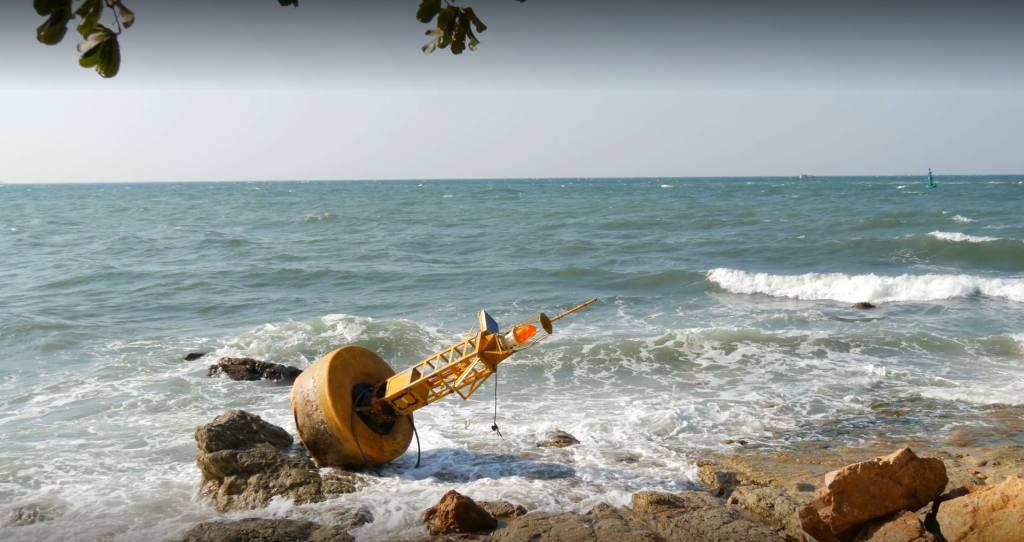 THE PROBLEM WE ARE SOLVING
The Subsea Communication Challenge
There are no wireless communication technologies capable of sending data through both water and air, and therefore, communication buoys play a vital part in accessing the subsea domain. However, current data buoys are vulnerable to the demanding environment on the ocean surface – resulting in frequent servicing, high maintenance costs and data gaps. 

Marine growth and biofouling
Unreliability and data gaps
Complex mooring and deployment
Increased servicing costs
Only 5% of our oceans have been explored.
New and scalable solutions are required to get the data capture that our oceans need and deserve. Imagine the potential unlocked when we bridge the gap between what we know today and what currently lies in the ocean depths shrouded in mystery.  
THE BRIDGE BETWEEN TWO MEDIUMS
Say hello to our Submersible Buoy
Our buoy addresses the challenges with the ocean surface environment by incorporating vertical mobility in the water column.
The submersible buoy can seamlessly operate underwater, while remaining concealed and protected from the active wave zone. It also has the capability to ascend to the ocean surface, facilitating the exchange of valuable data with land.
DIVING INTO THE MISSION-CRITICAL STUFF...
At Ocean Access, we are committed to ocean data capture for good. By working with us, you will be a central part of a small, but growing team of Ocean Access. If a suitable opening isn't posted yet, you are welcome to submit an open application to explore potential roles.
Product Engineers and Developers
We are continually expanding and seeking entrepreneurial-oriented team players within the fields of electronics and cybernetics, mechanical and marine engineering.
You will get hands-on with technology development in an exciting stage of our company and products. You will be able to make substantial impact while gaining valuable experience. 
Do you have aptitude and ambition to drive oceanic innovations? 
Please email your CV and portfolio to andreas@oceanaccess.no
Open Application – All are welcome!
We are always on the lookout for new talent to join our team. Are you passionate about working with ocean innovations? 
We'd love to hear from you!
OUR COMMITMENT TO THE PLANET
Harnessing technology for the ocean we love.
The system we have designed and developed embraces sustainability as a fundamental pillar. Our goal is strongly anchored in the ambition to make ocean data more accessible and affordable, thereby propelling our global efforts in the realms of ocean science and research.
Ready to test the waters?
Get in touch with us on solutions for your remote ocean monitoring needs.